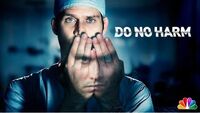 We don't know that much about Do No Harm, but we do know one thing: this show is guaranteed to be suspenseful. I mean, how would you feel if your neurosurgeon had a violent alter-ego? I wouldn't like it one bit.
But I might like watching a show about it. If you're still unsure of whether you would enjoy Do No Harm, take a look at this new clip:
What do you think? Will you be tuning in when the pilot airs?
---
---